Warning
: array_key_exists() expects parameter 2 to be array, boolean given in
/home1/es7400/public_html/wp-content/plugins/reaction-buttons/reaction_buttons.php
on line
54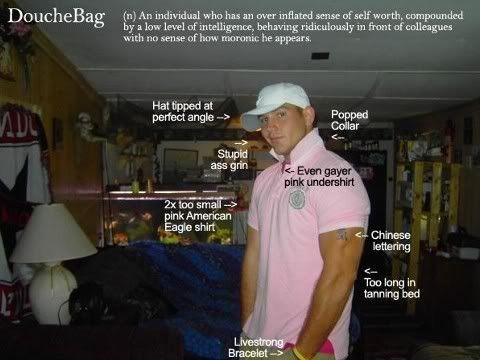 I saw some loser wearing his visor backwards the other day thinking he was cool. Then I was like wait! I know someone who does that. And when he does it, it is awesome. I wondered why that was so, and concluded it's because 1) he's my dad and he's the shit, 2) street-cred, and 3) the '70's (because I feel as if that is where a lot of this stuff came from and he's just single handedly carrying on the traditions of his 20's and 30's).
So I give you a list of things my dad does that are awesome, but if YOU did them, you'd be a d-bag.
Wears his visors backwards
Pops the collar on his Polo shirts
Wears pinkish colored Polo shirts with said popped collar
Rocks Converse Chuck Taylor's (well if you do this you're not a d-bag, just a stupid hipster. He is clearly neither)
Really enjoys the works of Tom Cruise
Requests (demands?) "Paint it Black" at every concert he attends (his own personal "Freebird" if you will…)
Lives in Wrigleyville. Actually, he was the pioneer of that neighborhood.
Clearly my dad has reached a level of awesomeness that we can only aspire to…
Things I Live For: My dad
Quote of the Day: "Friends are those rare people who ask how we are and then wait to hear the answer." –Unknown
Warning
: array_key_exists() expects parameter 2 to be array, boolean given in
/home1/es7400/public_html/wp-content/plugins/reaction-buttons/reaction_buttons.php
on line
54
Two awesome things happened this past weekend. First, I got my first essay ever published. In the Chicago Sun-Times. Fuckin sweet.
And second, my new hero Spencer Pratt had two hilarious clips featured on The Soup:
Simply amazing. I think I may have to start watching The Hills. Is there anyway to just watch the Spencer parts?
Pet Peeve of the Day: People who do not love the endless entertainment that Speidi provide
Quote of the Day: "Facts are meaningless – you could use facts to prove anything that's even remotely true!" –Homer Simpson
Warning
: array_key_exists() expects parameter 2 to be array, boolean given in
/home1/es7400/public_html/wp-content/plugins/reaction-buttons/reaction_buttons.php
on line
54
…if you want my respect.  (In honor of opening day at Wrigley today, woo hoo!!)
1) A knowledge of baseball 
2) Clever heckling lines (read: not "you suck")
3) A willingness to boo the home team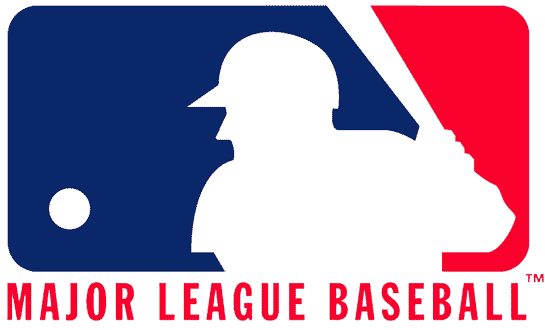 4) A thirst for beer (read: not mai tais)
5) A hate for any unofficial mascot (read: Ronnie "Woo Woo" Wickers)
6) A couple quarters to use the payphone (read: because you will not need to be on your mobile during the game, standing up and waving at people across the field)
7) A jersey in which you commit to a team member (read: not blank, and not your last name)
8 ) An interest in baseball
9) Sticky hands (read: if you catch a ball in the bleachers you will not throw it back)
10) A pen (to keep score with)
And bonus points if you bring the day's sports section! 🙂
Pet Peeve of the Day:My incessant need for socks because otherwise my feet become ice
Quote of the Day: "I don't wanna end up in a room alone–don't wanna end up someone I don't even know." –Tom Petty
Warning
: array_key_exists() expects parameter 2 to be array, boolean given in
/home1/es7400/public_html/wp-content/plugins/reaction-buttons/reaction_buttons.php
on line
54
Props to the President for staying true to his home team and busting out the White Sox hat… yet something in the interview with him reminded me of what Sox fans accuse us Cubs fans for relentlessly…
I guess Obama has been busy though, what with all the scheming he has been doing to make sure I pay for everyone's health care…
Things I Live For: The Yard, my new bar
Quote of the Day: "If wishes were horses, beggars would ride." –Nursery rhyme
Warning
: array_key_exists() expects parameter 2 to be array, boolean given in
/home1/es7400/public_html/wp-content/plugins/reaction-buttons/reaction_buttons.php
on line
54
Baseball starts on Monday!!  I can hardly wait to dip myself into magic waters at Wrigley Field again this season!  Thank you for baseball America, it's exactly what I need right now…to be reminded "of all that once was good and could be again…"
Pet Peeve of the Day: People who don't like baseball
Quote of the Day: "I think there are only three things America will be known for 2,000 years from now when they study this civilization: the Constitution, jazz music, and baseball." –Gerald Early