Warning
: array_key_exists() expects parameter 2 to be array, boolean given in
/home1/es7400/public_html/wp-content/plugins/reaction-buttons/reaction_buttons.php
on line
54
…if you want my respect.  (In honor of opening day at Wrigley today, woo hoo!!)
1) A knowledge of baseball 
2) Clever heckling lines (read: not "you suck")
3) A willingness to boo the home team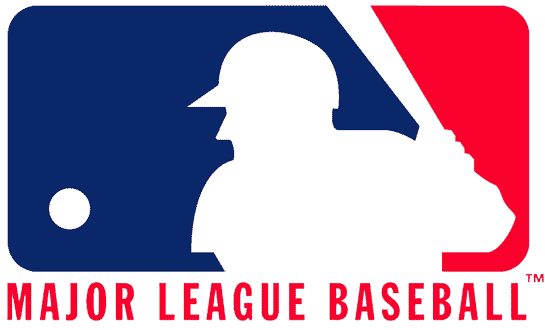 4) A thirst for beer (read: not mai tais)
5) A hate for any unofficial mascot (read: Ronnie "Woo Woo" Wickers)
6) A couple quarters to use the payphone (read: because you will not need to be on your mobile during the game, standing up and waving at people across the field)
7) A jersey in which you commit to a team member (read: not blank, and not your last name)
8 ) An interest in baseball
9) Sticky hands (read: if you catch a ball in the bleachers you will not throw it back)
10) A pen (to keep score with)
And bonus points if you bring the day's sports section! 🙂
Pet Peeve of the Day:My incessant need for socks because otherwise my feet become ice
Quote of the Day: "I don't wanna end up in a room alone–don't wanna end up someone I don't even know." –Tom Petty
Warning
: array_key_exists() expects parameter 2 to be array, boolean given in
/home1/es7400/public_html/wp-content/plugins/reaction-buttons/reaction_buttons.php
on line
54
Props to the President for staying true to his home team and busting out the White Sox hat… yet something in the interview with him reminded me of what Sox fans accuse us Cubs fans for relentlessly…
I guess Obama has been busy though, what with all the scheming he has been doing to make sure I pay for everyone's health care…
Things I Live For: The Yard, my new bar
Quote of the Day: "If wishes were horses, beggars would ride." –Nursery rhyme
Warning
: array_key_exists() expects parameter 2 to be array, boolean given in
/home1/es7400/public_html/wp-content/plugins/reaction-buttons/reaction_buttons.php
on line
54
The constant question of  "can people change" has been predominately taking over my life lately.  I believe that people can, but only if they want to.  Or, if there is a reason they want to change their life, their situation, or whatever.  How can you resist a valid, powerful reason for change that would positively effect your life?
For example, I have surprised myself by changing in these ways:
Last summer I went to U.S. Cellular Field for a White Sox game.  I swore I would never go to that hell hole.  But they were playing the Cubs, the tickets were free, and the company was fun.  Thus, I had a reason to enact that change.
Further, I used to abhor cream cheese.  But as someone who doesn't eat eggs, I am left with very few breakfast options.  A bagel and cream cheese would seem to be the most ideal on-the-go choice.  And yet, I insisted on butter with my bagel, fearing the consistency and weirdness of cream cheese.  But when I discovered that places such as Dunkin Donuts thought that 2 packets of butter could cover an entire bagel, it was time to reevaluate.  I found out there was something known as garlic-herb cream cheese.  I could eat garlic in an acceptable way in the morning!  What better reason for change?  And so, I now love cream cheese.
I love winter, but have never been a fan of spring.  Well, Chicago springs, which are weird and pretty much non-existent.  So I have always opted for snow throughtout the month of March, and then April to come with lots of sunnieness.  I have no problem with snow through April as well.  May is when it all happens as far as I'm concerned.  So you will not find me cursing the weather gods if white flakes should fall for weeks to come.  Except, this is the first year in my life that I can recall desperately waiting for spring.  I cannot wait for baseball, for drinking outside, for drinking 40's on porches, for wearing flippies.  I have never been so excited for spring in my life and I didn't really know why.  But I think it is the sense of possibilities, the sense that spring brings in new things, new loves, new friends, new anything.  And so, since 2010 has been shitty thus far, I eagerly await spring!
The examples could go on, but I think I have scientifically proved that yes, people can change.  It's just a matter of if they want to or not.  And it's the saddest, most heartbreaking thing in the world to see someone resist necessary change, especially with regards to relationships.  And especially when you've done everything you can yet you're not getting anything back or even being close to being met halfway.  Not that I'm talking about something personal or anything… 
But perhaps I just need to remind myself of the definition of insanity– "doing the same thing over and over and expecting different results."  And remind myself of these words from Dave Matthews– "some people change, and some people won't."  I'd like to think there is still hope because I mean really, if I can like cream cheese… But insanity cannot prevail.  It will not. 
Things I Live For: Foggy days; dependability
Quote of the Day: "No rest without love– No sleep without dreams of love– Be mad or chill, obsessed with angels or machines– the final wish is love." –Allen Ginsburg
Warning
: array_key_exists() expects parameter 2 to be array, boolean given in
/home1/es7400/public_html/wp-content/plugins/reaction-buttons/reaction_buttons.php
on line
54
As 2009 (and the decade!) comes to an end, I thought it would be nice  to reflect on the past year considering I'm a huge fan of "end-of-the-year" lists! I'm not a fan of personal info on my blog but I think the following is pretty benign. Also, 2008 was such a horrible year, that I was determined to make 2009 awesome. I think I succeeded… Here are some month-by-month highlights (consider this my supremely annoying Christmas card!):
January
Quit my job
Turned 26 (sayonara quarter century!)
Went to Madrid with my BFF
February
Enjoyed living the unemployed dream before it got boring and tedious
March
Started my awesome blog!
Went to Arizona for Cubs Spring Training, baked in the sun for what I would later find out would be the last time I could do that. Thanks for the tan Arizona!
April
Another exciting Cubs season began…
May
As quick as the Cubs season began… it was already over.
I learned the value of couponing thanks to all the frugal blogs out there on the information super highway! Not sure how much I saved but if my CVS receipts are any indicator, my year-to-date savings there alone is over $800!
June
Went to Las Vegas for the first and last time
Went to my first Cubs-White Sox game on the scary southside
July
Can't remember much about this… I can only assume this means that I went on the traditional midyear/midsummer bender
August
September
Reunited with my long lost lover and became engaged!
Went to Seattle with my family for an awesome Bears-Seahawks game
October
Formed a legendary karaoke band, "Annette"
November
My long lost lover moved in and I said goodbye to my beloved single life forever
December
This  month flew by, I have no idea what happened in December besides Christmas and going to Pittsburgh with my Dad for an awesome Steelers game!
So that, in a nutshell, has been my year. I look forward to making 2010 even more awesome, if that's possible. Thank you also to all of you, my readers, for making my blog and my year worthwhile! Have a fabulous New Years, be safe, and I'll see you again in 2010!
Warning
: array_key_exists() expects parameter 2 to be array, boolean given in
/home1/es7400/public_html/wp-content/plugins/reaction-buttons/reaction_buttons.php
on line
54
*     *     *
Pet Peeve of the Day: Mark Buehrle.
Quote of the Day: "More important than learning how to recall things is finding ways to forget things that are cluttering the mind." –Eric Butterworth