Warning
: array_key_exists() expects parameter 2 to be array, boolean given in
/home1/es7400/public_html/wp-content/plugins/reaction-buttons/reaction_buttons.php
on line
54
…if you want my respect.  (In honor of opening day at Wrigley today, woo hoo!!)
1) A knowledge of baseball 
2) Clever heckling lines (read: not "you suck")
3) A willingness to boo the home team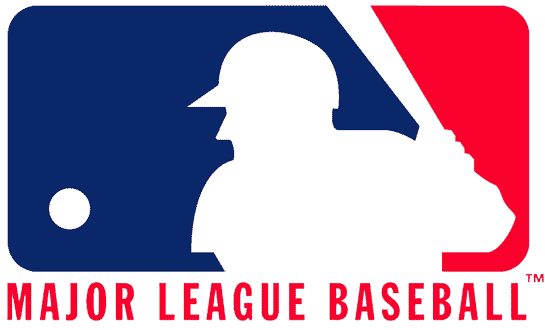 4) A thirst for beer (read: not mai tais)
5) A hate for any unofficial mascot (read: Ronnie "Woo Woo" Wickers)
6) A couple quarters to use the payphone (read: because you will not need to be on your mobile during the game, standing up and waving at people across the field)
7) A jersey in which you commit to a team member (read: not blank, and not your last name)
8 ) An interest in baseball
9) Sticky hands (read: if you catch a ball in the bleachers you will not throw it back)
10) A pen (to keep score with)
And bonus points if you bring the day's sports section! 🙂
Pet Peeve of the Day:My incessant need for socks because otherwise my feet become ice
Quote of the Day: "I don't wanna end up in a room alone–don't wanna end up someone I don't even know." –Tom Petty
Warning
: array_key_exists() expects parameter 2 to be array, boolean given in
/home1/es7400/public_html/wp-content/plugins/reaction-buttons/reaction_buttons.php
on line
54
As 2009 (and the decade!) comes to an end, I thought it would be nice  to reflect on the past year considering I'm a huge fan of "end-of-the-year" lists! I'm not a fan of personal info on my blog but I think the following is pretty benign. Also, 2008 was such a horrible year, that I was determined to make 2009 awesome. I think I succeeded… Here are some month-by-month highlights (consider this my supremely annoying Christmas card!):
January
Quit my job
Turned 26 (sayonara quarter century!)
Went to Madrid with my BFF
February
Enjoyed living the unemployed dream before it got boring and tedious
March
Started my awesome blog!
Went to Arizona for Cubs Spring Training, baked in the sun for what I would later find out would be the last time I could do that. Thanks for the tan Arizona!
April
Another exciting Cubs season began…
May
As quick as the Cubs season began… it was already over.
I learned the value of couponing thanks to all the frugal blogs out there on the information super highway! Not sure how much I saved but if my CVS receipts are any indicator, my year-to-date savings there alone is over $800!
June
Went to Las Vegas for the first and last time
Went to my first Cubs-White Sox game on the scary southside
July
Can't remember much about this… I can only assume this means that I went on the traditional midyear/midsummer bender
August
September
Reunited with my long lost lover and became engaged!
Went to Seattle with my family for an awesome Bears-Seahawks game
October
Formed a legendary karaoke band, "Annette"
November
My long lost lover moved in and I said goodbye to my beloved single life forever
December
This  month flew by, I have no idea what happened in December besides Christmas and going to Pittsburgh with my Dad for an awesome Steelers game!
So that, in a nutshell, has been my year. I look forward to making 2010 even more awesome, if that's possible. Thank you also to all of you, my readers, for making my blog and my year worthwhile! Have a fabulous New Years, be safe, and I'll see you again in 2010!
Warning
: array_key_exists() expects parameter 2 to be array, boolean given in
/home1/es7400/public_html/wp-content/plugins/reaction-buttons/reaction_buttons.php
on line
54
Nooooooo.  Just when I was starting to adjust to the 15+ year old 773, Chicago has announced we will be getting a new area code: 872.  That's right my friends, Marshall Field's is now Macy's, the Sears Tower is now Willis Tower, and here comes 872.  RICHIE!  What is our fine city coming to??  Do you really think we are going to get the Olympics at this rate? 
If you think I'm just going to accept this 872 code, you have another thing coming.  I imagine a scene down the road where I meet a really hot, awesome guy.  He gives me his number and it is 872-555-1111.  Guess what amazingly awesome dude who loves the Cubs/Bears/Chesney/the beach/Klinker/Kerouac/Goldschlagger/snow/Chicago, I will NEVER call you. 
I abhor taking calls from 847, 708, and 630 area codes (all suburban), and now I'll have yet another area code to blacklist.  I do love raging though, so I guess I can thank the telephone Gods for that.  See, there always is a silver lining!
Things I Live For: The Cousin Trifecta, sunless tanners
Quote of the Day: "Being, not doing, is my first joy." –Theodore Roethke
Warning
: array_key_exists() expects parameter 2 to be array, boolean given in
/home1/es7400/public_html/wp-content/plugins/reaction-buttons/reaction_buttons.php
on line
54
I say a lot of weird shit.  I don't call anybody by their real names (and if I do it probably means I don't like you or know you that well), I make up some words, and say some unusual ones.  Here's a vocab lesson to help keep you on your toes around here:
Vom: Short for vomit.  As used in a sentence: "A shot of tequila or Jameson makes me wanna vom."
Annoy2k: I am fairly certain Biggie's friend from college, Marcy, introduced me to the simple "annoy" to describe something as annoying.  I wanted to take it one step further, and the year was 1999.  Hence, Annoy2k,
the most annoying of all annoying things.  As used in a sentence: "The Cardinals got DeRosa?  Wow, annoy2k!"
What's tha date:  I'm not asking you what the date is.  It's more like, I didn't hear you/what'd you say?  As used in a sentence: "Wait, what's tha date?"
Mobile: Cell Phone.  As used in a sentence: "Klinker, where the hell is my mobile?!"
Vale (Bah-lay):  It's Spanish for ok, yeah, agreed, etc.  I use it quite liberally and whenever I feel like it.  As used in a sentence: "I will meet you there.  Vale.  Vale.  Vale, vale vale!!"
Euro:  No, not my favorite currency.  Urinate.  As used in a sentence: "I just chugged a bunch of water and now I gotta euro."
Shit's piece:  I was asking my Italian friend to provide me with some Italian terms and phrases I could use.  (He doesn't speak English that well.)  So he sent me a list and on it was some Italian term translated by him to say "shit's piece."  I thought that was the most hilarious thing I had ever heard.  I knew he meant to say "piece of shit" but goddamn if shit's piece isn't funnier and more descriptive!  As used in a sentence: "That weirdo that kept stalking us at the bar was a fuckin' shit's piece!"
I also use a variety of Aussie phrases as I love Australians and strive to be more like them:
Jumper:  Basically a hoodie or sweater.  As used in a sentence: "It's so cold, I better go put my jumper on."
Runners:  Gym shoes.  As used in a sentence: "I wish I didn't have a need for runners but I guess exercise is kind of necessary."
Sunnies:  Sunglasses.  As used in a sentence: "I'm gonna wear my sunnies inside so people will think I'm a celebrity!"
And a term I made up based on Aussie-ness:
Flippies:  Flip-flops.  As used in a sentence: "I love wearing my flippies in the summer."
I am sure I am forgetting some… but if you're curious about what something I say means, just ask!  More often than not it's just some nonsense…
Pet Peeve of the Day: The smell of blown out candles
Quote of the Day: "And she made a vow, to have it all, it became her new religion." –Tom Petty
Warning
: array_key_exists() expects parameter 2 to be array, boolean given in
/home1/es7400/public_html/wp-content/plugins/reaction-buttons/reaction_buttons.php
on line
54
The end of June always poses a problem for me; I venture into a drugstore looking for the perfect Father's Day card.  Except, my dad doesn't fish, fart, or play golf.  Further, he doesn't attempt to fix things around the house only to break them even more.  Occasionally I find a card referring to baseball that is kind of clever, but that probably happens once every leap year.
So what's a daughter to do?  Where is the card referencing the suit-wearing, intelligent, professional father?  Is it possible my dad is the only one to drink Martini's and Manhattan's at fine city establishments instead of burp-inducing beer whilst relaxing on a backyard hammock?  I know he's one of a kind, but surely this can't be true.
Why must all Father's Day cards depict an antiquated caveman-esque father figure?  Are people's father's really the way Shoebox & American Greetings makes them appear?  These are the ones they make year after year though, so they must sell… A homemade card may seriously be the way to go when you take into consideration the utterly stupid cards available and the recession.
The feminist in me wants to say: "Haha men, this is the stereotype you get," but then I think of my father and get angry at the discrepancy between Mother's Day and Father's Day cards.
Mother's Day cards are all flowers & hearts, thanking them for a job well done raising the defiant teenager we all were.  Father's Day cards are opened and display a message along the lines of: "I would have gotten you something more but I didn't have enough money.  P.S. Can I have a raise in my allowance?"
They say parenting is a thankless job– for father's that appears to be true.
Things I Live For: Nibbles coming in this weekend for Phish; Coupons
Quote of the Day:"My apartment is infested with koala bears.  It's the cutest infestation ever.  Much better than cockroaches.  I turn the lights on and the koalas scatter.  I'm like, come back!  I want to hold one of you and feed you a leaf!" –Mitch Hedberg