Warning
: array_key_exists() expects parameter 2 to be array, boolean given in
/home1/es7400/public_html/wp-content/plugins/reaction-buttons/reaction_buttons.php
on line
54
…if you want my respect.  (In honor of opening day at Wrigley today, woo hoo!!)
1) A knowledge of baseball 
2) Clever heckling lines (read: not "you suck")
3) A willingness to boo the home team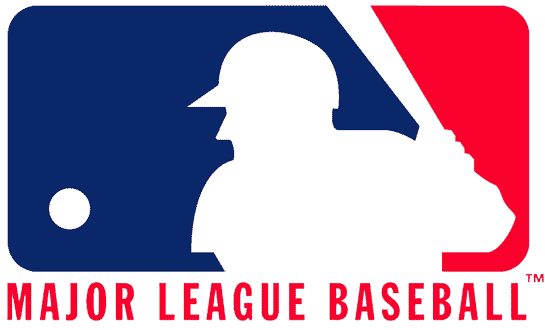 4) A thirst for beer (read: not mai tais)
5) A hate for any unofficial mascot (read: Ronnie "Woo Woo" Wickers)
6) A couple quarters to use the payphone (read: because you will not need to be on your mobile during the game, standing up and waving at people across the field)
7) A jersey in which you commit to a team member (read: not blank, and not your last name)
8 ) An interest in baseball
9) Sticky hands (read: if you catch a ball in the bleachers you will not throw it back)
10) A pen (to keep score with)
And bonus points if you bring the day's sports section! 🙂
Pet Peeve of the Day:My incessant need for socks because otherwise my feet become ice
Quote of the Day: "I don't wanna end up in a room alone–don't wanna end up someone I don't even know." –Tom Petty
Warning
: array_key_exists() expects parameter 2 to be array, boolean given in
/home1/es7400/public_html/wp-content/plugins/reaction-buttons/reaction_buttons.php
on line
54
Baseball starts on Monday!!  I can hardly wait to dip myself into magic waters at Wrigley Field again this season!  Thank you for baseball America, it's exactly what I need right now…to be reminded "of all that once was good and could be again…"
Pet Peeve of the Day: People who don't like baseball
Quote of the Day: "I think there are only three things America will be known for 2,000 years from now when they study this civilization: the Constitution, jazz music, and baseball." –Gerald Early
Warning
: array_key_exists() expects parameter 2 to be array, boolean given in
/home1/es7400/public_html/wp-content/plugins/reaction-buttons/reaction_buttons.php
on line
54
Warning
: array_key_exists() expects parameter 2 to be array, boolean given in
/home1/es7400/public_html/wp-content/plugins/reaction-buttons/reaction_buttons.php
on line
54
Did you know that there are still places in America where smoking is allowed indoors??  It's like taking a step back into 1962.  And you feel like a criminal being surrounded by so much brazen smoking.
My mom and I went antiquing in Indiana on Sunday and stopped at a small (albeit awesome) diner for lunch.  And there was a smoking section.  Right next to the non-smoking section.  We were amazed, as if we were aliens dropped on this planet for a moment in time.  Is this really what flew in restaurants just a few years ago?  Because cigarettes are dis-gust-ing!
The entire place was thick with smoke.  People were taking bites of food between drags.  Babies sat at tables where all the adults smoked.  It was insanity.  It seems like all of this legal smoking inside business was in another lifetime. 
And, as an ex-smoker, I have always been very accommodating to smoker's rights.  Until this diner experience, I was all about letting people smoke in places that were just bars (i.e. they don't sell food just sweet sweet alcohol).  But holy shit, not anymore!  I want to live.  I want to smell my laundry detergent.  I want to smell my shampoo and hairspray.  I want to get my money's worth out of my perfume.  I do not want to smell like a walking ashtray upon leaving any establishment. 
In Europe I don't mind this because A) I'm in Europe, what is there really to complain about B) it feels authentic.  When smoking was banned in Paris my Parisian compatriots went crazy because to them, it was impeding a lifestyle, not just a habit.  And I wholeheartedly agree on that!
It wasn't too long ago when it was thought okay to smoke while pregnant.  And we certainly were okay with smoking inside until quite recently.  I wonder what will be banned in 30 years that we're doing now.  Hopefully it won't be being awesome. 
Pet Peeve of the Day: St. Patty's Day aka amateur hour
Quote of the Day: "Son, when you participate in sporting events– it's not whether you win or lose, it's how drunk you get." –Homer Simpson
Warning
: array_key_exists() expects parameter 2 to be array, boolean given in
/home1/es7400/public_html/wp-content/plugins/reaction-buttons/reaction_buttons.php
on line
54
Milton Bradley, you are so god-damned dumb.  Shut your mouth already.  If you don't, I fear parts of the Pacific Northwest will fall into the ocean quicker because of you bringing that giant chip on your shoulder to Seattle. 
Batting .257 with 12 homers and 40 RBI's for the Cubs certainly had nothing to do with the hard times you endured in Chicago right?  It's just because we're all a bunch of racists.  AND, it's the first time you've ever come up against such controversy.  Well Milton, I'm calling your bluff for the millionth, AND LAST time (the rest is up to you Seattle, bless your hearts):
Skip to 2:50 for some more "I'm a fucking victim" statements.  (Hmmmm… I think I know someone he actually would get along with): 
Wow, EVERYONE lies EXCEPT Milton Bradley.  Madness!
Pet Peeve of the Day: People who don't take responsibility for themselves
Quote of the Day: "Any idiot can face a crisis.  It's day-to-day living that wears you out." –Anton Chekov
Warning
: array_key_exists() expects parameter 2 to be array, boolean given in
/home1/es7400/public_html/wp-content/plugins/reaction-buttons/reaction_buttons.php
on line
54
I love baseball and I love going to baseball games.  When I go, I always keep score (unless I'm sitting in the bleachers, because that's more of a straight up boozing time).  Keeping score keeps me involved in the game, and I like looking back on what has happened throughout the game.  For instance I will say, this guy is 0-3 so he's due for a hit; or wow, the Cubs suck because the Pirates pitcher who is hitting .109 just hit a home run off Carlos Zambrano.  Stuff like that.  On the scorecard I list the players name, number, and batting average.  My mom taught me how to keep score and she always added the batting average so I got that from her.  This is not a common practice and I don't know why not– it's vital information! 
I always keep every score card, and my dad and I joke that we will send them to Cooperstown one day.  At the end of a season, I usually have around 30 – 40 scorecards.  I like to look back through them, it's like looking at a picture book– it helps you remember some things you may have forgotten.  Sometimes it's a great game, a horrible game, or a funny quote you wrote down that you forgot about.  It's just another slice of my personal history that I like to hang on to.
When I think of all the scorecards I have kept in the past 10+ years, 2 immediately come to mind.  I was at Game 6 in 2003 (if you're a Cubs fan you need no further explanation, if you're not, it's the "Bartman" game), and I kept score.  I was still living with my parents then so the card is somewhere in their house.  I have not seen it in years and it is my sole mission to locate this
(although if you could see all the crap in their basement you would know this is not an easy task).  I can picture the top of the 8th inning on my scorecard, all those little diamonds filled in…  dreadful.  I think I want to find this card because I still don't believe that really happened.
The second card is more recent– one I kept last summer which now hangs framed on my wall (see pic).  It was Rich Harden's first game pitching as a Chicago Cub.  I was there with Biggie and Harden pitched a great game, but our bullpen blew it.  The game went in to extras and Biggie and I, irate,  left to go to the bar.  Later after the game, we were walking by Wrigley and a group of people were congregated by the players parking lot.  Biggie said it was Rich Harden they were getting autographs from.  I'm not big on autographs but I dashed over there and shoved my way to the front of the crowd.  I thrust my scorecard in front of everybody elses baseballs and scraps of paper.  I said "Rich, you pitched an awesome game, you should have gotten the win."  He grabbed my scorecard, signed it, smiled, said thanks, then walked away leaving many fans disappointed, and angry with me!  A shining example of how it pays to be awesome!  So I have a scorecard of Rich Harden's Cub debut signed by Rich Harden.  In baseball memorabilia, I think this could be a pretty important thing.  So if I ever need some money, I could throw it on eBay.  But who am I kidding, I would never do that. 
Keeping score is fairly easy, but at the beginning of each season I am usually a little rusty.  It's kind of like riding a bike I guess.  A really fucking sweet bike with a basket, bell, the works.  Americana if you will.  I urge you to try and keep score at the next game you go to.  Or, invite me and I'll personally help you learn! 
Pet Peeve of the Day: People who don't let others off the bus/train first.  Did I already do this one?  Whatever, it's worthy of duplication.
Quote of the Day: "City girls just seem to find out early, how to open doors with just a smile." –The Eagles