Warning
: array_key_exists() expects parameter 2 to be array, boolean given in
/home1/es7400/public_html/wp-content/plugins/reaction-buttons/reaction_buttons.php
on line
54
…if you want my respect.  (In honor of opening day at Wrigley today, woo hoo!!)
1) A knowledge of baseball 
2) Clever heckling lines (read: not "you suck")
3) A willingness to boo the home team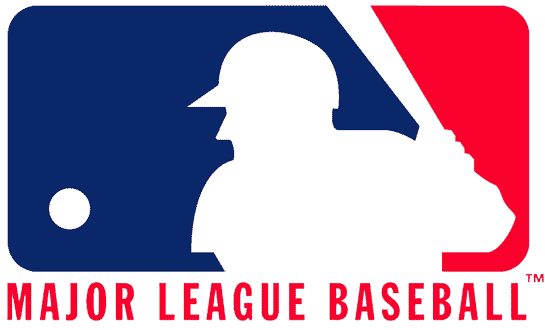 4) A thirst for beer (read: not mai tais)
5) A hate for any unofficial mascot (read: Ronnie "Woo Woo" Wickers)
6) A couple quarters to use the payphone (read: because you will not need to be on your mobile during the game, standing up and waving at people across the field)
7) A jersey in which you commit to a team member (read: not blank, and not your last name)
8 ) An interest in baseball
9) Sticky hands (read: if you catch a ball in the bleachers you will not throw it back)
10) A pen (to keep score with)
And bonus points if you bring the day's sports section! 🙂
Pet Peeve of the Day:My incessant need for socks because otherwise my feet become ice
Quote of the Day: "I don't wanna end up in a room alone–don't wanna end up someone I don't even know." –Tom Petty
Warning
: array_key_exists() expects parameter 2 to be array, boolean given in
/home1/es7400/public_html/wp-content/plugins/reaction-buttons/reaction_buttons.php
on line
54
Whether this is going to happen or not, it makes me want to vom given the basic fact that I have to read about it: http://sports.espn.go.com/nfl/news/story?id=4142857  Seriously, Favre's mother clearly did not give this guy enough attention.  He does know that the NFL will carry on without him right?  Take a cue from my boy, the ever humble and realistic Greg Maddux, who loves the game and could still technically pitch in the majors if he wanted to– RETIRE FOR GOOD ALL READY.  NO ONE CARES ABOUT YOU FAVRE. 
On a separate note, but annoying nonetheless, you may have noticed that I removed my Google Ads.  Apparently Google is trying to say that I corruptly earned $134, so they shut down my account…  I have no control over how people click on my ads or what they do, and I never clicked on my own ads so…. WTF.  Con game as far as I'm concerned.  All those shit's pieces got free advertising on my site– that's how I see it.  So join me, won't you, in boycotting Google.  (I realize this is unfortunately not realistic for you or me, but it's the thought that counts).  And remember… if something sounds too good to be true, it probably is. 
Things Klinker Lives For: Biting people, chocolate pudding, being silly
Quote of the Day:"I'm living so far beyond my income that we may almost be said to be living apart" –e.e. cummings
Warning
: array_key_exists() expects parameter 2 to be array, boolean given in
/home1/es7400/public_html/wp-content/plugins/reaction-buttons/reaction_buttons.php
on line
54
The Cubs recently announced they are going to retire jersey number 31, in honor of Greg Maddux and Fergie Jenkins.  I wasn't around in the Fergie days, but I was around for Maddux phase one and phase two.  He's my favorite baseball player of all time because all he did everyday was go out and play a game he loved, the way it was supposed to be played.  He never took his job for granted and was forever grateful for the opportunity to be a man playing a boy's game, making a king's ransom. 
I feel like those in my parent's generation and beyond have many of these types of role models in their sporting history, but unfortunately my generation is running short on such role models.  I honestly can't name a guy on the Cubs right now who exemplifies the class and talent that Maddux possessed. 
The money hungry, ghetto-ized NBA certainly lacks these types of individuals, and being a Bears fan, I surely don't see any role models around Soldier Field.  Well, maybe Staley the mascot, I like him. 
Fans of baseball today should be honored to have seen Maddux pitch, even if it was well past his prime.  Maybe in these last few years he didn't put up the numbers people would have liked, but having him around has had nothing but a positive impact on the game of baseball.  Teammates forever praise his work ethic and willingness to share his knowledge of the game. 
One of my favorite off the mound moments in Maddux history that I think sums up his classy, confident character the best:  As a member of the Cubs (round 2), he was asked by a reporter what he thought about a certain White Sox pitcher, ace Mark Buehrle, accusing Maddux of spitting on his fingers to finesse his pitches.  Maddux looked at the reporter in his typical calm, cool way and said "Who's Mark Buehrle?"   
This season, Maddux will be missed every fifth day, but I'm sure he will be back in some capacity some day soon.  Maybe when Lou retires, he'll be the Cubs manager… a girl can dream right??
The ceremony will be at Wrigley Field on Sunday May 3rd, Marlins v. Cubs.  See you there!
Pet Peeve of the Day: Chicago White Sox
Quote of the Day:  "Great things are not accomplished by those who yield to trends and fads and popular opinion" –Jack Kerouac