Warning
: array_key_exists() expects parameter 2 to be array, boolean given in
/home1/es7400/public_html/wp-content/plugins/reaction-buttons/reaction_buttons.php
on line
54
Do you remember the Box music video channel?  It was fucking awesome and I know me and my brother requested our fair share of videos on it.  For those of you youngins or unhip, it was a music video station that "you controlled."  You could call in (unbeknownst to your parents) and for $1.99 or something request a music video.  And they had EVERY music video known to man.  In fact, it was pretty gangsta.  I definitely recall requesting D.R.S.'s Gangsta Lean(which is on my iPod and should be on yours too…)
This is kind of a shitty video and is apparently from the UK but you still get the gist and memories:
Here's a video not only showing how awesome the Box was, but how awesome 1993 was.  (It loads a little slow but have patience, it's worth it!)  Why are there no more music videos in the world??
According to Wikipedia, the Box was bought by those fuckers at MTV in 1999 and became MTV2.  I guess MTV decided they didn't want anyone showing music videos. 
Pet Peeve of the Day: The demise of music videos
Quote of the Day: "Baseball is dull only to dull minds." –Red Barber
Warning
: array_key_exists() expects parameter 2 to be array, boolean given in
/home1/es7400/public_html/wp-content/plugins/reaction-buttons/reaction_buttons.php
on line
54
I stayed out too late last night, this morning I'm an awful sight.
I can't get out of bed, there's suffering in my head.
I know what I need—to Walgreen's I must proceed
for the delicious nectar that serves as my protector.
It cures my ailments from the previous nights derailments
and brings me back to life with the grace of a surgical knife.
It is purple, delicious, low calorie—affordable on any salary.
I will always long for Grape G2 when I've had one too many brew.
Fruit punch will make me lose my lunch
I hate lemon-lime and orange doesn't rhyme.
Grape is the only solution — There will be no substitution.
Pet Peeve of the Day: Nutmeg
Quote of the Day: "You can't sit on a lead and run a few plays into the line and just kill the clock.  You've got to throw the ball over the damn plate and give the other man his chance.  That's why baseball is the greatest game of them all." –Earl Weaver
Warning
: array_key_exists() expects parameter 2 to be array, boolean given in
/home1/es7400/public_html/wp-content/plugins/reaction-buttons/reaction_buttons.php
on line
54
…if you want my respect.  (In honor of opening day at Wrigley today, woo hoo!!)
1) A knowledge of baseball 
2) Clever heckling lines (read: not "you suck")
3) A willingness to boo the home team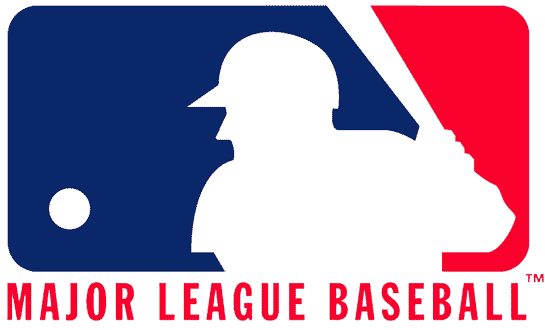 4) A thirst for beer (read: not mai tais)
5) A hate for any unofficial mascot (read: Ronnie "Woo Woo" Wickers)
6) A couple quarters to use the payphone (read: because you will not need to be on your mobile during the game, standing up and waving at people across the field)
7) A jersey in which you commit to a team member (read: not blank, and not your last name)
8 ) An interest in baseball
9) Sticky hands (read: if you catch a ball in the bleachers you will not throw it back)
10) A pen (to keep score with)
And bonus points if you bring the day's sports section! 🙂
Pet Peeve of the Day:My incessant need for socks because otherwise my feet become ice
Quote of the Day: "I don't wanna end up in a room alone–don't wanna end up someone I don't even know." –Tom Petty
Warning
: array_key_exists() expects parameter 2 to be array, boolean given in
/home1/es7400/public_html/wp-content/plugins/reaction-buttons/reaction_buttons.php
on line
54
Props to the President for staying true to his home team and busting out the White Sox hat… yet something in the interview with him reminded me of what Sox fans accuse us Cubs fans for relentlessly…
I guess Obama has been busy though, what with all the scheming he has been doing to make sure I pay for everyone's health care…
Things I Live For: The Yard, my new bar
Quote of the Day: "If wishes were horses, beggars would ride." –Nursery rhyme
Warning
: array_key_exists() expects parameter 2 to be array, boolean given in
/home1/es7400/public_html/wp-content/plugins/reaction-buttons/reaction_buttons.php
on line
54
Baseball starts on Monday!!  I can hardly wait to dip myself into magic waters at Wrigley Field again this season!  Thank you for baseball America, it's exactly what I need right now…to be reminded "of all that once was good and could be again…"
Pet Peeve of the Day: People who don't like baseball
Quote of the Day: "I think there are only three things America will be known for 2,000 years from now when they study this civilization: the Constitution, jazz music, and baseball." –Gerald Early